// Latest Work

Order-Chaos
Interactive computer generated hologram mounted on plinth of patinated brass. 2010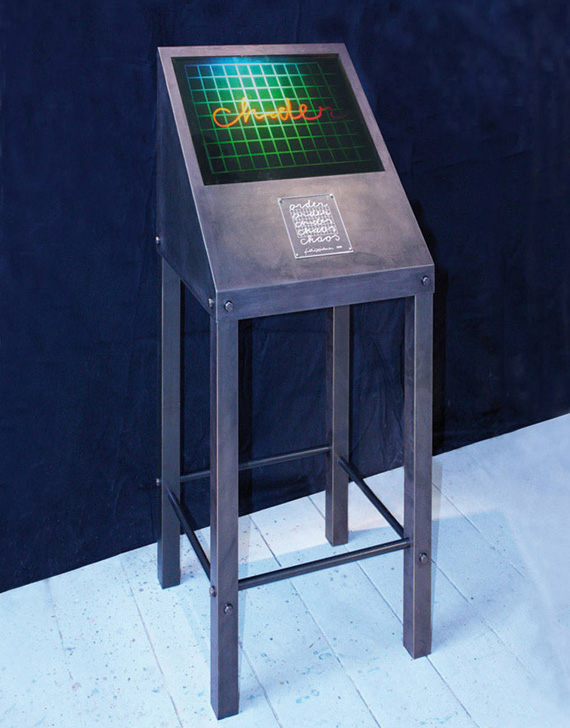 Den ultimative OTA Solgryn pakke - en uendelig rejse
In a Dutch university's mathematical class you may be entertained by the metaphorical concept "The Droste effect". It refers to cocoa packing with a picture of a nurse with tray with a cocoa packing with a nurse etc.
Professor Flemming Topsoe has, as a Danish (well not Danish anymore) match, used an olrunning d oatmeal packing showing a running boy carrying an oatmeal packing with a picture of a boy etc.
The fascinating packing cover has regrettably later been replaced by several boring and unimaginative designs. In continuation of my earlier work with recursivity I made a small installation at the Gronningen exhibition 2010.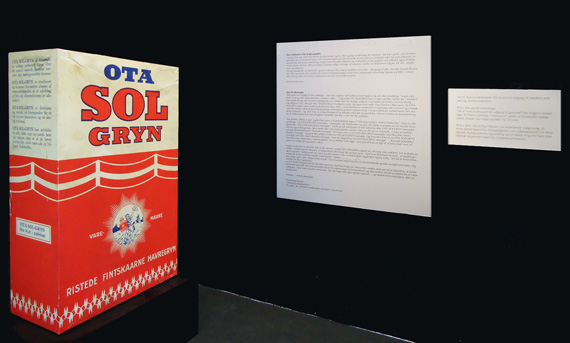 The sculpture VD
VD is a both a sculpture in stainless steel and a mirroring light sculpture placed in front of a new building for The Danish Road Directorate in the town of Skanderborg. The steel body is resting on a backlit plinth of black glass with transparent anagrams of the word "VEJDIREKTORATET" displayed on top. The word means The Danish Road Directorate.
The anagrams are mirrored from some areas of the steel construction and mirrored again from other areas, so there will appear small fractions of infinite space.
The sculpture's mirroring will be experienced by day but will appear more dramatic by night when all the LED light sources in the plinth are lit.
Seen from only eyepoint at a distance of 25 meters you will experience the letters VD.